Our ordinary opening hours are:
Monday & Tuesday from 18:00 to 24:00
Wednesday to Friday from 16.00 to 24.00
Saturday from 14:00 to 24:00
Sunday from 18:00 to 24:00
We have a large selection of wine by the glass, in addition to our wine menu with over 1,000 wines from most wine regions in the world.
The menu also includes beer, drinks and non-alcoholic options.
If you want a snack, we serve boards with our own imported cheeses, salamis and hams from Italy. We also have other delicacies in our snack menu.
We regularly organize wine courses and tastings.
If your company or group of friends wants a special event, we will arrange it.
It is possible to book a table with us or just drop by.
Our long table has room for up to 24 people and our round table for up to 10 people.
Øyvind Tveit is the general manager and co-owner in vino bar.
Øyvind has been passionately concerned with wine for more than 25 years and is also well known in the world of wine after number of trips to the world's wine areas.
he has long experience as a wine consultant, lecturer and wine writer.
Jeanette Solheim is the restaurant manager in Vino Bar.
Jeanette originates from Hammerfest, but moved to Oslo in 2004 and started as a cooking apprentices at Statholdergaarden.
The further went to Sydney before she returned to Oslo and worked as a restaurant manager at restaurant Fjord and restaurant Annen Etage.
Last time in Oslo she worked as F&B manager at Thon Hotel Rosenkrantz Oslo. Jeanette is also trained angles at Norwegian Sommelier Education.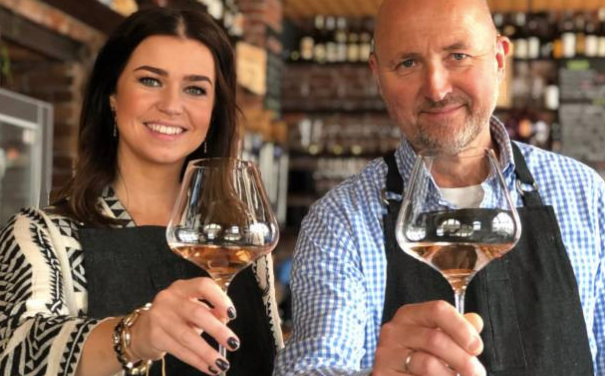 We offer a wide selection of wines from around the world, including approx. 25 different wines by the glass.
Press the links to open Food menu: